Australian Visa Services 
Getting the right advice
At VEVS Global, we take care of the difficult matters so that you and your family can focus on settling into your new lives.
Australian immigration is by no means a simple process. With a dynamic and ever-changing legislative framework, it's challenging to keep updated with visa requirements and eligibility rules.
That's where we come in.  Our registered and qualified Agents are experienced in helping clients maneuver through the migration process, providing our applicants with accurate and current advice, right from the very beginning.
We offer:
Education services you can trust.
Migration services to help you achieve your Australian dream.
Qualified and Registered 
Australian Migration and Education Agents
We help you get started by identifying the visa pathways you may be eligible for.  And your journey with us does not just stop there.  We're with you all the way, from application right through to the grant of your visa. 
We're Here To Help
At VEVS Global, we understand the importance of listening. We take the time to understand your situation and assess your chances of successfully migrating to Australia. We're here to give you honest, credible and accurate advice.
Frequently Asked Questions
At the end of the course, will I be able to continue staying in Australia on my Student visa?
Whilst you may be eligible to apply for a Graduate visa, there are strict eligibility requirements you'll need to meet. One main component is satisfying the Australian Study Requirement which looks at the AQF level of your qualification along with the duration of your course. In a strict sense, the answer is no. You will not be able to continue your stay in Australia without an eligible subsequent visa at the completion of your studies.
If I've completed an Australian qualification, will I automatically be eligible for an Independent Skilled Visa?
Unfortunately the answer is no. Although obtaining an Australian qualification onshore, may allow you to claim points under the Australian Study Requirement, as a starting point, to be eligible for the General Skilled Migration pathway, your occupation must be listed on the approved occupations list. In addition, you must meet minimum 60 points to be eligible for an EOI. Speak to one of our Agents to arrange a complimentary points assessment.
Will my Australian qualification automatically align against an occupation on the Skills Occupation List (SOL)?
The answer is no.  While obtaining a recognised Australian qualification may allow you to claim points towards the Educational Qualification and Australian Study Requirement criteria, you must be able to align your qualifications against an approved occupation on the SOL.  Additionally, you will require a Skills Assessment completed by an approved Skills Assessing Body.  It's important that you speak to a qualified Education and Migration agent to get the correct advice right from the very beginning. 
Will I automatically receive an invitation to apply for a GSM visa once I attain 65 points?
Achieving 65 points will only allow you to enter the Expressions of Interest (EOI) pool and does not automatically confer towards the submission of a visa application. The Australian Government issues invitations each month and these are subject to change based upon the annual occupation ceilings. A GSM visa is a 2-step application process and it's critical that you understand the components of each stage.
Will I need to undergo a full Skills Assessment for a Graduate Visa?
Fortunately the answer is no. Applying for a Graduate Visa does not require a full assessment of skills, but rather an assessment of the qualification obtained. We will help applicants liaise and coordinate their qualifications assessment with the relevant assessing body.
I have a Confirmation of Enrolment (CoE) from an Australian school. Is this all I need to apply for a Student Visa?
In addition to a CoE from an approved Educational Institution, you will need to provide evidence to meet: 
The genuine temporary entrant requirement
Sufficient financial funds to cover the duration of your stay in Australia. 
Health and character requirements
English language requirements
Speak to one of our in-house Education and Migration Agents who will provide you with complete and accurate advice, and assist you with your Student Visa application. 
Understanding Your
Visa Application
The requirements for each visa application are specific to the visa subclass.
It takes time to gather your documents, undertake any mandatory assessments and achieve your critical points. It's also important to understand the actual costs involved. The application process may not always be straightforward. Therefore it is always advisable to speak to a trusted professional for seeking accurate advice.
Seeking the right advice starts with speaking to the right professionals.
We help you understand the choices you may have and identify the merits and demerits of each.
Our Agents are multilingual. We understand the migration process because we've been through it ourselves.
Get in touch with us to start your discussions.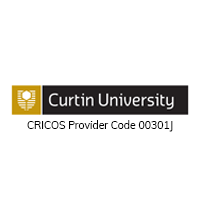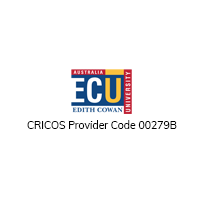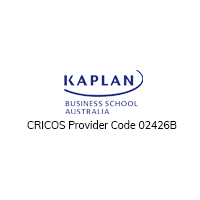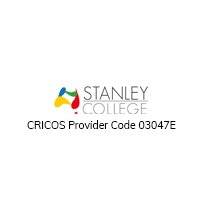 Testimonials
See what our clients are saying
Thank you VEVS for your exceptional service. Your correct consultation, proper planning made me achieve my PR today. I strongly recommend VEVS to anyone seeking for their visa matters.
Thank you for the service you provided for me. Our visa was granted only because of vevs efforts. You guys are really supportive. Thanks for making my wish came true.
Very informative and cooperative staff. Ready to help you every possible way.
Exceptional service.. Thank you so much for your guidance.. Will recommend to my friends as well..
Just giving 5 star is less for all the services provided by VEVS Global Perth to us, we came in touch with VEVS 5 years ago when our student visa was being applied and till date Continue Reading
I would highly recommend VEVS for any kind of visa. Very reliable and great service. I would like to thank VEVS and their team for excellent services.
Thank you VEVS Peth for your hard effort in granting my visa. Every team members are highly experienced and dedicated to your issue and give you a perfect solution without any delay. So, I would highly recommend everyone to visit VEVS regarding their visa issue.
I have been consulting with VEVS from the beginning. I have been provided with the best guidance throughout the time with their excellent and exceptional service whenever I tried to mess up. Thank you so much VEVS team and especially Dilip Mainali for your guidance and support. They value their clients the most. I strongly recommend everyone to visit them once or give them one chance to prove to them that they are the best and highly professional in terms of their service. Definitely the worth 5 stars.
I am consulting VEVS global from my beginning in Perth. The whole team is experienced and provides exceptional services to everyone. I would like to say heaps of thanks to their team especially Mr. Dilip. He always helps me for visa and other issues and gives the best advice. I recommend everyone to visit them for any kind of visa or study issues in Australia.
Very informative regarding visa/migration applications. Highly recommend VEVS Global Perth to anyone planning to apply for a visa/ migration without any hesitation
I would like to give my heartiest thanks to VEVS for helping and guiding me in the race to get my Permanent residency. Undoubtedly, I am giving my honest reviews for Subudh and Raksha; who are definitely the best and most suitable consultants to get your work done. They helped me to get through the PR procedure very well besides this is not much processing fees as compared to other consultants. I would definitely recommend VEVS for visa consultancies as they will get your work done within a range feasible enough to go.
Just giving 5 stars is less for all the services provided by VEVS Global Perth to us, we came in touch with VEVS 5 years ago when our student visa was being applied and till date they helped us getting our Permanent Residency very easily with proper guidance though we had messed with our visa in past. This is a one-stop for all the services run by highly skilled professionals and experts with guaranteed visa outcomes from student visa to PR Would like to request all family and friends to get in touch with VEVS as we had achieved through them without any issues. Specially thanks To Subodh Dhaka! Jee, Dilip Mainali & Rakshya Jee, and the team
Highly skilled professionals and experts. Special Thanks A to Subodh Jee, Dilip Jee. Rakshya Jee and the entire team for helping us.
Thank you VEVS for your exceptional service. Your correct consultation. proper planning made me achieve my PR within just 12 months since the beginning. I strongly recommend VEVS to anyone seeking their visa matters. Couldn't thank enough Subodh/Dilip Sir and the entire VEVS team.
I would like to thanks Vevs global and especially Dilip Mainali Dai for an amazing service. Got my visa within 3 weeks after it was lodged and the crew members of the team are great. I would definitely recommend VEVS global Perth for any immigration services and visa.
Thank you VEVS Global for your service. I was indeed fascinated and glad to receive my children's visa and my visa renewal on 24/2/2020 due to your professional service in a short time. I recommend others to avail immigration service from Agent. Thank you.
I previously had my visa extension done with Vevs and there was no issue and this time I had applied for my Graduation visa through them, the service and response till the day I got my visa has been impeccable. I would highly recommend Vevs to everyone that needs their visa done without any hassle.
Thank you so much for helping me with my visa. Great services with up to date knowledge. Cooperative and kind staff. Wish you luck in the future...Cheers 11111
My experience with VEVS Global was awesome. Staff are very helpful and provide accurate and up-to-date information. I really recommend everyone to book VEVS. I would especially like to thank Subodh dai and Dilip dai for supporting us in our journey. Much appreciated your effort.
I have been consulting with VEVS from the very beginning. Thank you VEVS for your hard effort and providing best suggestions and information. I would suggest VEVS as the best Consultancy in perth .
Sign up to our newsletter
Sign up to receive news and updates. With the radically changing rules and regulations, we help you to keep up-to-date with the changes.