Migration Agents Perth
Australia's Migration Experts on education, skilled migration, employer sponsored visas & family Visas . We help you get started by identifying the visa pathways you may be eligible for. And your journey with us doesn't just stop there. We're with you all the way, from application right through to the grant of your visa
At VEVS Global, our multicultural multilingual Perth migration agents are committed to helping every individual find the best solution to their situation. Our process starts with understanding your needs and eligibility. We break down the visa application process for you into bite-sized easy-to-follow steps from initial consultation to final verification, providing a bespoke process to attain the best possible outcome. Our hands-on approach ensures that every client receives the care and attention they need to make their visa application experience straightforward and hassle-free.
VEVS Global understands that every visa application is different. We don't have a pre-templated approach to the process. Rather, we customise our advice according to the needs of our clients. Here is how we guide you in your journey.
Types of  Visas:
See What Our Client's Say!
I wholeheartedly recommend VEVS Global, Australia, Perth as a reliable and trustworthy partner in educational pursuits. Their outstanding team, extensive network, holistic approach, ethical practices, and impeccable customer service make them a standout choice in the education consultancy industry. Whether you are a student, parent, or educational institution seeking guidance, VEVS Global is well-equipped to meet your needs and help you achieve your educational goals. Thank you very to all the VEVS Global Team!
Thank you so much VEVS for the support rendered to us. The service team was very knowledgeable and approachable. I will recommend VEVS to my friends.
The staff was very enthusiastic and worked very carefully. Thank you for your help.
jigme wangchuk
2023-11-13
I have been availing their services for the past 5 years, never have been disappointed once. They are the best
I wish to express my deep gratitude to Vevs Global Perth for their invaluable assistance and unwavering support throughout my enrollment process at ECU. Making the abrupt decision to change my course and university was undoubtedly challenging, however, the team's professionalism and efficiency made it less stressful for me. I particularly want to extend my appreciation to Nawodit and Yeshi for going above and beyond to ensure a smooth and successful application and for always guiding me and being so responsive to my queries. I wholeheartedly encourage everyone to choose Vevs Global without hesitation, as they can make the academic pursuit smoother and more successful through their exceptional and reliable support.
My trusted consultancy that everybody can seek for any educational and travel services is VEVS Global. I truly believe in your services provided. The team believes in 'QUALITY SERVICES' including quality documentation, that results in quality product. I would like to recommend VEVS Global for everybody who wish to seek any opportunities including VISA services. Every staff are wonderful, lively, and approachable. Your services are wonderful! Thank you VEVS for supporting my family, as it is my second wish fulfilling consultancy, granting VISAs for me and wife as well as for my children (subsequent VISA). Thank you.
"I just wanted to say how amazing I feel now that my kids visas are granted and we can be together.Many thanks to VEVS Global and my special Thanks goes to Mr. NIRAJ TAJPURIYA. You replied to my nonstop questions and guided me throughout the process.Always prompt and ready to guide.Awesome service provided. I would recommend VEVS Global to people who has a dream to come to Australia.They take care of their clients like their own family members. You won't regret choosing VEVS .May your dream come true with VEVS Global.🙏🏻🙏🏻🙏🏻
yangchen choden
2023-10-16
We (me & my husband) are extremely delighted to receive subsequent entrant visa grant for our children. We would like to wholeheartedly thank VEVS Global Perth for their assistance and guidance. They are highly professional and committed in providing hassle free process with quality documentations and realistic timelines. We would highly recommend VEVS Global Perth to all for any kind of immigration and visa services. Thank you again for making this happen for us.
I am extremely grateful for the support and guidance I received from VEVS Global. Their service was friendly and went above and beyond my expectations. I would highly recommend VEVS to those who require quality service and urgent support. I look forward for the same support and guidance in future. THANK YOU 🙏
Get the right advice
Australian Visa Services Perth
At VEVS Global, we take care of the difficult matters so that you and your family can focus on settling into your new lives.
Australian immigration is by no means a simple process. With a dynamic and ever-changing legislative framework, it's challenging to keep updated with visa requirements and eligibility rules.
That's where we come in.  Our registered and qualified Agents are experienced in helping clients manoeuvre through the migration process, providing our applicants with accurate and current advice, right from the very beginning.
We assess your situation based on the documents you've provided for us and advise you on the best visa pathway available. Then, we provide you with a checklist of documents and supporting evidence necessary for your visa application. Once you have all your documents, our immigration agents can assist you in the lodgement process, including the communication with the Department of Home Affairs. Should you require further assessment or follow-up documents, our friendly immigration team is always here to help.
Our goal is to make the visa application process for our clients less intimidating. While we understand that immigration can be a complex process, we believe that it doesn't have to be daunting. Working with our migration agents means getting an honest look into your current situation and receiving tailored immigration advice based on your goals and intended path.
Our clients have had the pleasure of experiencing a hassle-free visa application with our migration agents. Our migration experts and trained immigration team assist our clients every step of the way. If you're worried about English fluency, our Perth migration agents speak a myriad of languages such as Chinese, Nepalese, Bhutanese, Vietnamese, Filipino and such. We have helped a Singaporean mother reunite with her family in Perth, a Nepalese student obtain a work visa for her dream job, a Filipino engineer gain permanent residency for him and his growing family, and many others in their pursuit of migrating to Perth. We have countless success stories of individuals from different walks of life who had the same goal: to migrate to Perth.
We offer:
Education services you can trust.
Migration services to help you achieve your Australian dream.
We're here to help!
Our Migration Agents Perth
At VEVS Global, we understand the importance of listening. We take the time to understand your situation and assess your chances of successfully migrating to Australia. We're here to give you honest, credible and accurate advice.
VEVS Global places a high value on trust. Our mission goes beyond helping our clients migrate, settle and find their feet in Australia. It is about the life they will live after. We use this as our guide to ensure that the visa application process for our clients is hassle-free and convenient. By breaking down the immigration journey into digestible bite-sized content, our clients can feel at ease at every stage and unexpected turn.
Get Visa Application Assistance
The requirements for each visa application are specific to the visa subclass. It takes time to gather your documents, undertake any mandatory assessments and achieve your critical points. It's also important to understand the actual costs involved. As the application process may not always be straightforward, it's a good idea to speak to a trusted professional to ensure you're receiving the right advice.
Seeking the right advice starts with speaking to the right professionals.
We help you understand the choices you have and identify the pros and cons of each.
Our Agents are multilingual. We understand the migration process because we've been through it ourselves.
Get in touch with us to start your discussions.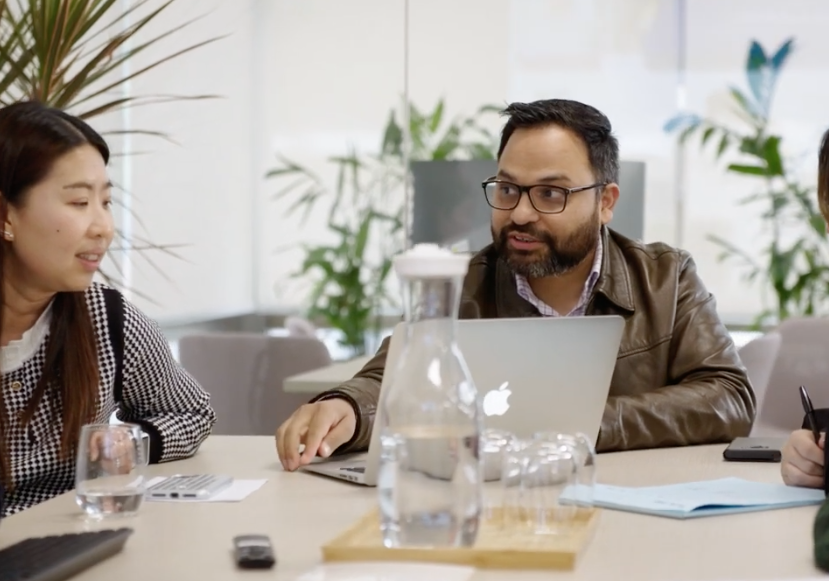 Selecting Subclass 190 & 491 in your EOI
General Skilled Migration
Process Overview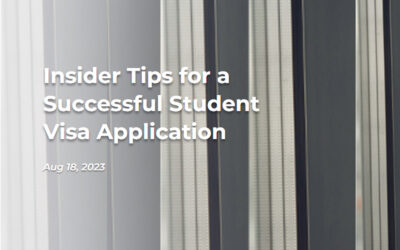 Studying abroad is a life-changing experience that allows you to immerse yourself in a new culture, obtain a world-class education, and form long-lasting bonds. However, before going on...
read more
Australia's Migration Experts on Education & Family Visas
We help you get started by identifying the visa pathways you may be eligible for.  And your journey with us doesn't just stop there.  We're with you all the way, from application right through to the grant of your visa.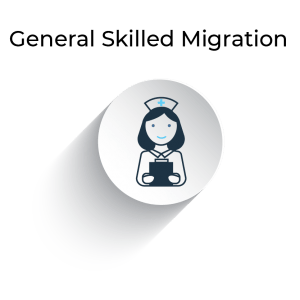 General Skilled Migration
Find out if your skills are in demand in Australia and the points you'll need for a successful invitation.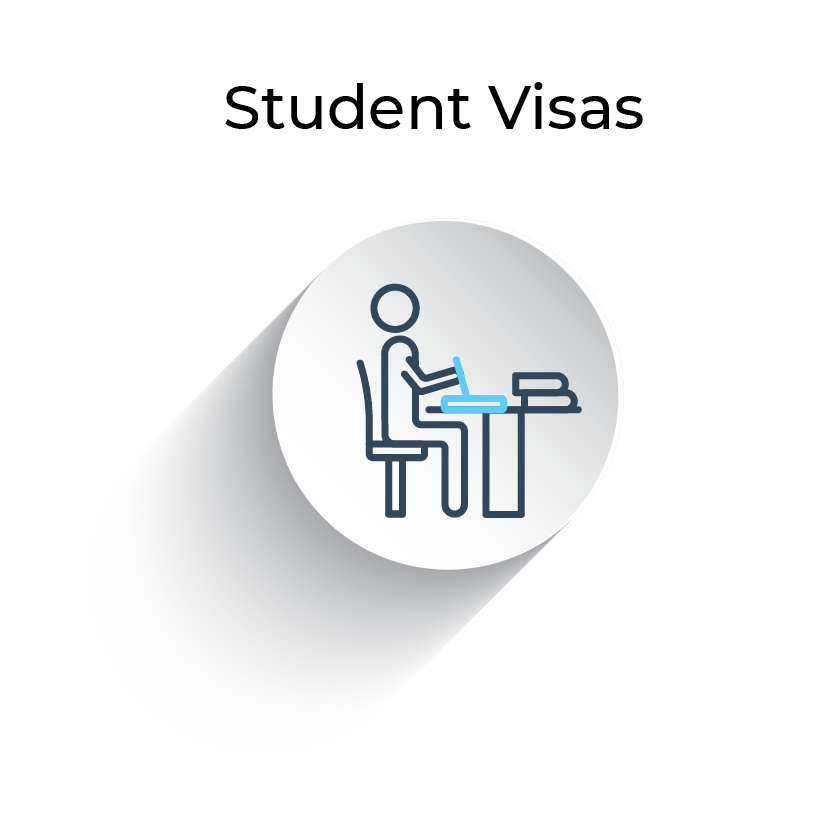 Student Visas
Our Education and Migration Agents will work with you to tailor an education plan and get you started on the visa application process.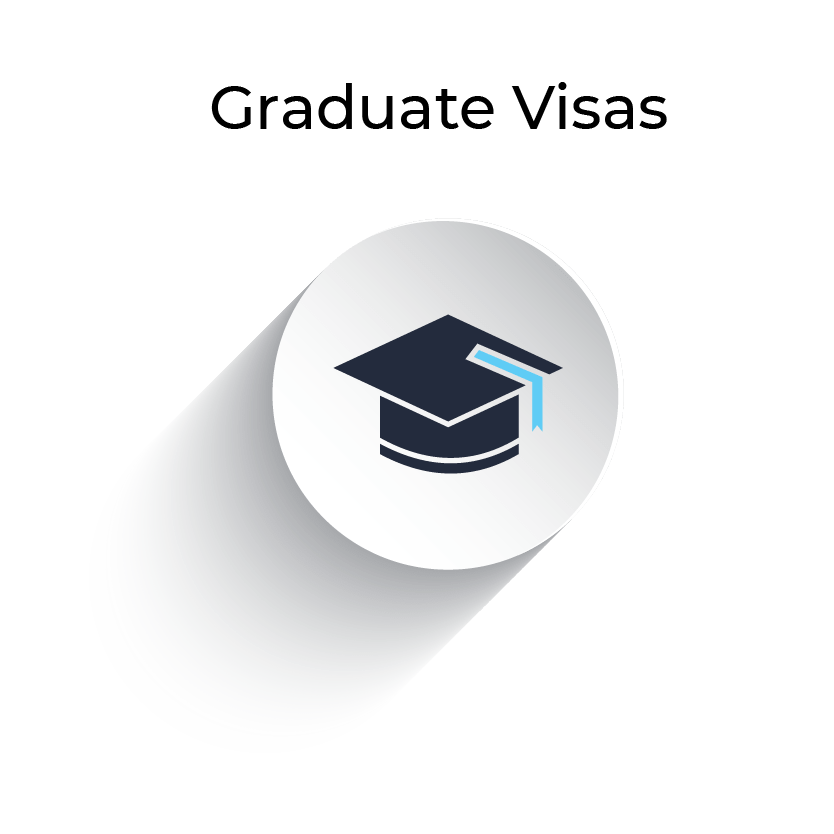 Graduate Visas
A way for recent graduates to remain in Australia to gain work experience and provide a pathway towards permanent migration.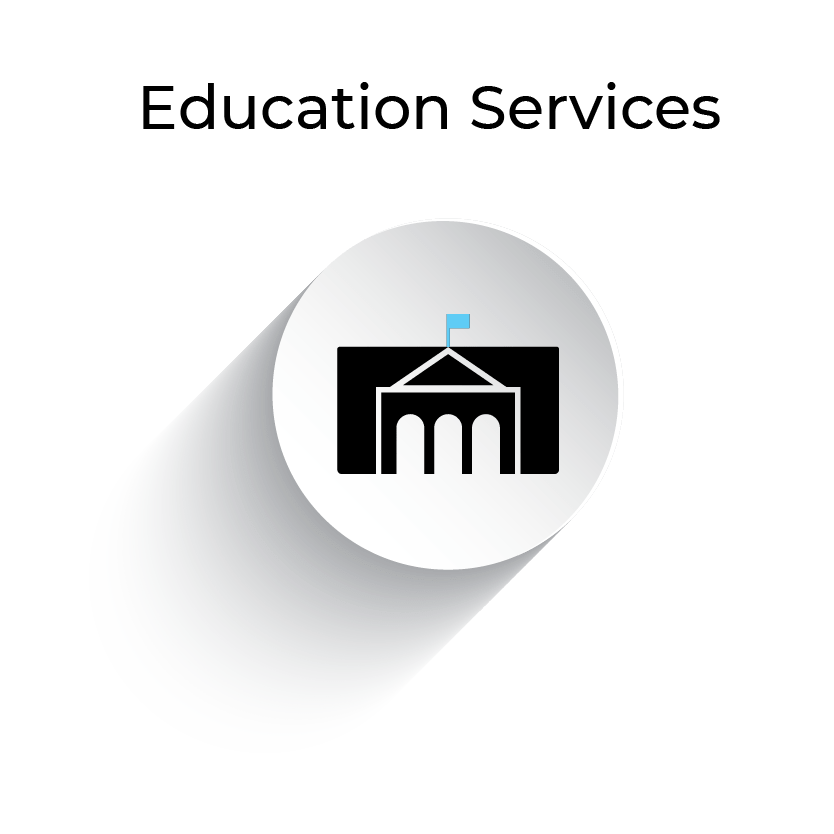 Education Services
We're here to help you choose the right education provider and assist you with your admissions right through to relocation.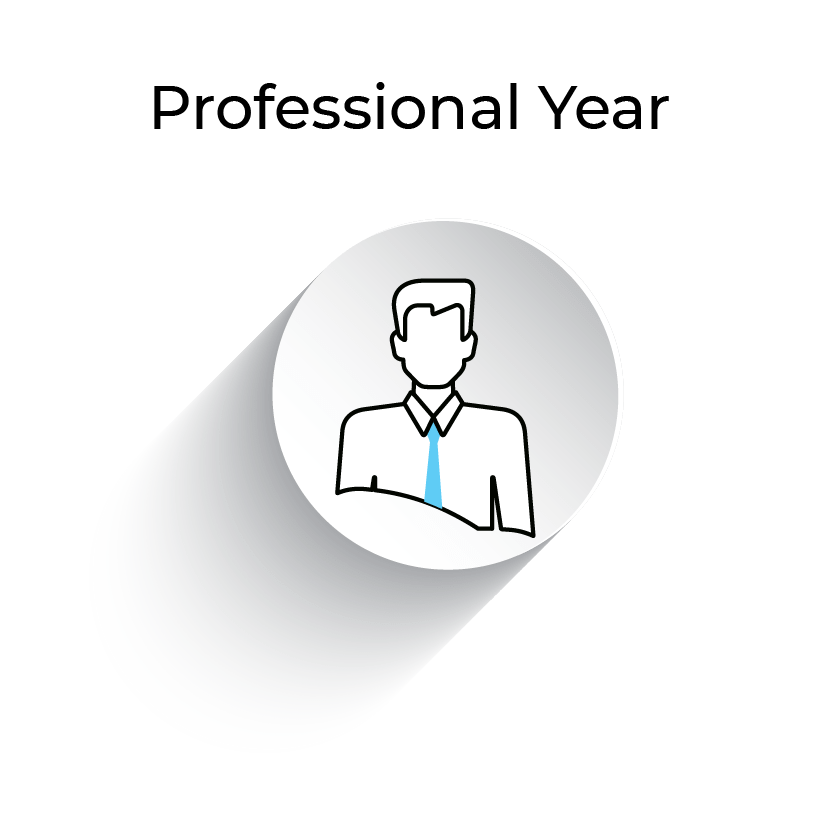 Professional Year Program
Claim extra points towards Skilled Migration! Find out whether you're eligible to undertake a Professional Year through our partner institutions.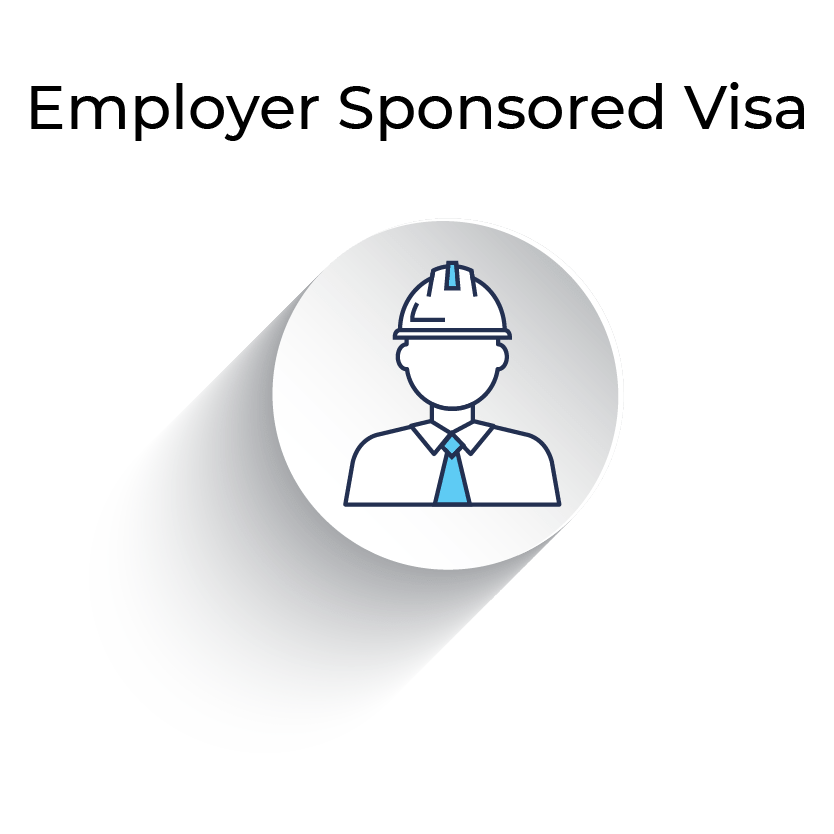 Employer-Sponsored Visas
We work with both temporary and permanent work visas to assist Australian businesses to secure the talent they need.
Frequently Asked Questions
At the end of the course, will I be able to continue staying in Australia on my Student visa?
Whilst you may be eligible to apply for a Graduate visa, there are strict eligibility requirements you'll need to meet. One main component is satisfying the Australian Study Requirement which looks at the AQF level of your qualification along with the duration of your course. In a strict sense, the answer is no. You will not be able to continue your stay in Australia without an eligible subsequent visa at the completion of your studies.
If I've completed an Australian qualification, will I automatically be eligible for an Independent Skilled Visa?
Unfortunately the answer is no. Although obtaining an Australian qualification onshore, may allow you to claim points under the Australian Study Requirement, as a starting point, to be eligible for the General Skilled Migration pathway, your occupation must be listed on the approved occupations list. In addition, you must meet minimum 60 points to be eligible for an EOI. Speak to one of our Agents to arrange a complimentary points assessment.
Will my Australian qualification automatically align against an occupation on the Skills Occupation List (SOL)?
The answer is no. While obtaining a recognised Australian qualification may allow you to claim points towards the Educational Qualification and Australian Study Requirement criteria, you must be able to align your qualifications against an approved occupation on the SOL. Additionally, you will require a Skills Assessment completed by an approved Skills Assessing Body. It's important that you speak to a qualified Education and Migration agent to get the correct advice right from the very beginning.
Will I automatically receive an invitation to apply for a GSM visa once I attain 65 points?
Achieving 65 points will only allow you to enter the Expressions of Interest (EOI) pool and does not automatically confer towards the submission of a visa application. The Australian Government issues invitations each month and these are subject to change based upon the annual occupation ceilings. A GSM visa is a 2-step application process and it's critical that you understand the components of each stage.
Will I need to undergo a full Skills Assessment for a Graduate Visa?
Fortunately the answer is no. Applying for a Graduate Visa does not require a full assessment of skills, but rather an assessment of the qualification obtained. We will help applicants liaise and coordinate their qualifications assessment with the relevant assessing body.
I have a Confirmation of Enrolment (CoE) from an Australian school. Is this all I need to apply for a Student Visa?
In addition to a CoE from an approved Educational Institution, you will need to provide evidence to meet:
The genuine temporary entrant requirement
Sufficient financial funds to cover the duration of your stay in Australia.
Health and character requirements
English language requirements
Speak to one of our in-house Education and Migration Agents who will provide you with complete and accurate advice, and assist you with your Student Visa application.