Why study nursing in Australia?
At VEVS Global, we are a team of dedicated and experienced migration agents with a goal to assist the international student community reach their migration goals, from admission into the course of your choice to permanent relocation to Australia.
A nursing career is a perfect opportunity to make a positive impact on people's lives on a daily basis. Nurses care for patients and bring joy and comfort to those who need it most. Nurses will be in charge of monitoring patients' conditions, giving health advice and emotional support, operating medical equipment, supervising nursing support staff, and collaborating with other medical professionals to ensure that the patient receives the best possible care. Demand for nurses is expected to grow at a faster-than-average rate over the next decade and is a profession that changes on a daily basis to meet the demands of changing patients.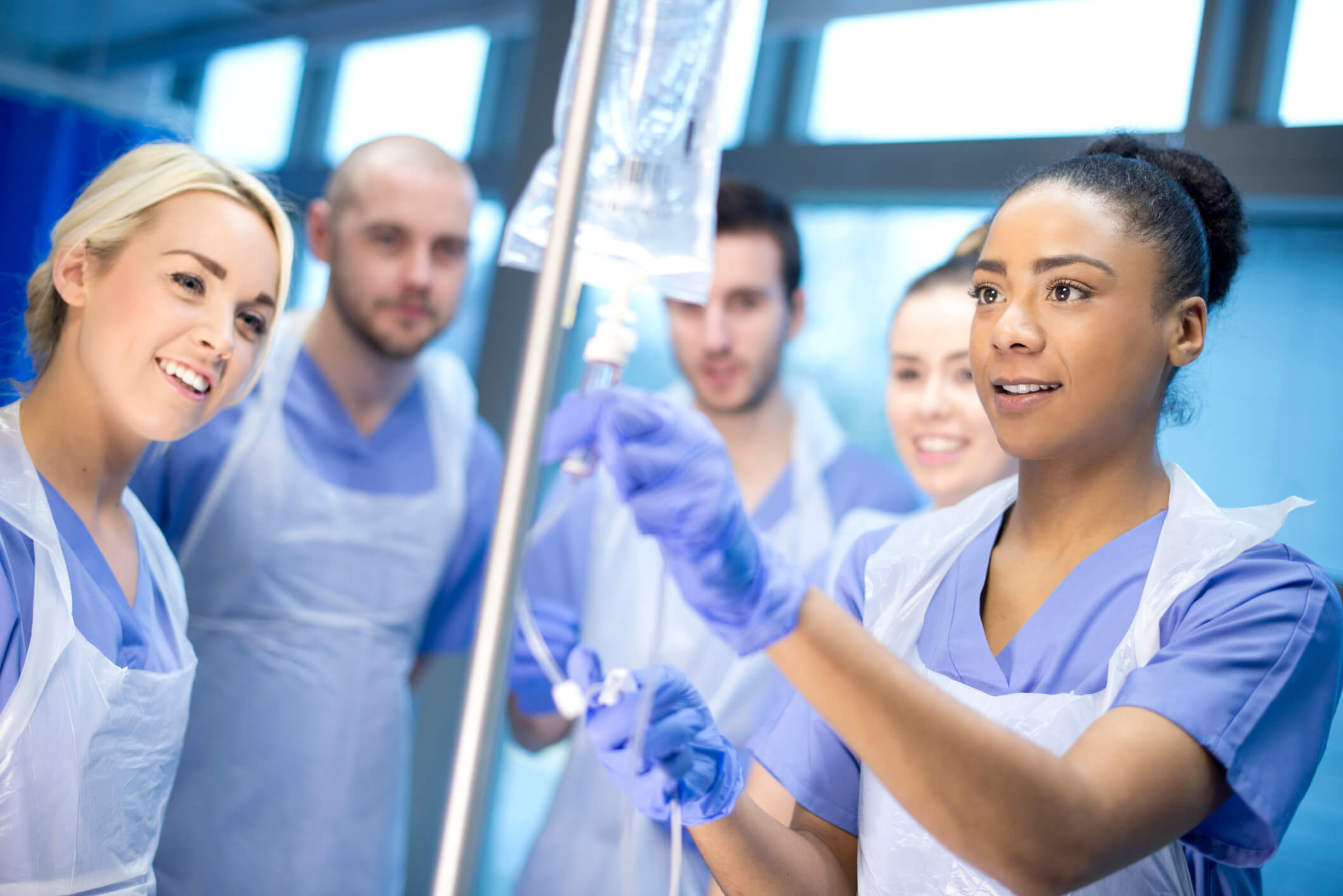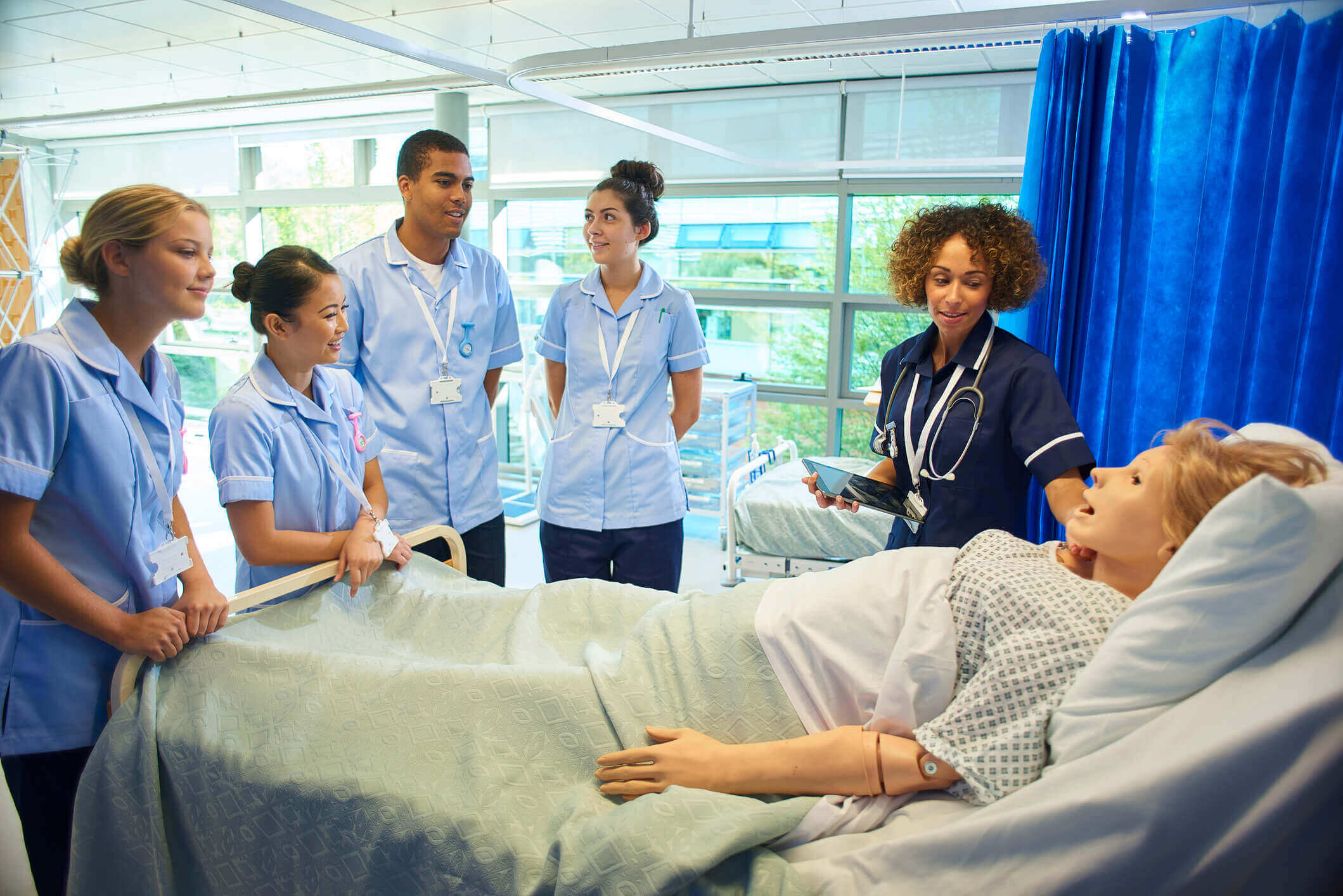 Nursing courses for International Students
To work as a registered nurse in Australia, you are usually required to hold a bachelor's degree or higher qualification in the nursing field. In some cases, in addition to the formal qualification, relevant experience and/or on-the-job training may be necessary. For our international student community, this includes completing one of the below courses:
Bachelor of Science (Nursing) OR,
Bachelor of Nursing OR,
Bachelor of Nursing (advanced studies)
Alternatively, completion of a Master of Nursing degree (accredited by APHRA), which is a 2-year program for overseas students who hold previous tertiary qualifications can also be used for your registration with the Australian Nursing and Midwifery Board.
Benefits of Nursing in Australia
There are increasing work opportunities in Australia due to an aging population causing work shortages among the nursing industry. Additionally, the average salary of an Australian Registered Nurse is $6,534/month, and starting salary of $4,866/ month. Additionally, nurses are offered overtime opportunities and chances for career advancement. Because of the dynamic nature of the job, nurses are needed everywhere and you are able to choose an environment that suits you such as psychiatric care, trauma care, labour and delivery or aged care environments.
Given the increasing demand of nurses in the Australian workforce, a Bachelor and Masters of Nursing has become a very popular course amongst international students in Australia.
Nursing career opportunities
Having a recognised nursing qualification will help you secure employment in the health industry, and you will have the opportunity to work in a rewarding and promising career. As a registered nurse, you have the opportunity to work in the following occupations:
| | |
| --- | --- |
| | |
| | |
| | |
| Critical Care and Emergency | |
| | |
| Disability and Rehabilitation | |
Pathway to PR through Nursing: 
Occupations such as nursing are currently eligible for several General Skilled Migration (Points-test) visas, such as Subclass 189, Subclass 190 and Subclass 191 as they are included in the WA state nomination occupation list.
It is also possible to obtain a work visa under the employer sponsorship program as well. VEVS Global will guide you from admission, all the way to skills assessment, graduate visa and permanent residency visa as a registered nurse.
A recognised nursing qualification will also help you with your future visa pathways including permanent residency, which usually requires the following:
Obtaining a nursing registration with AHPRA (Australian Health Practitioner Regulation Agency)
Applying for a skills assessment with ANMAC (Australian Nursing & Midwifery Accreditation Council)
After receiving the positive skills assessment, you will be able to submit an expression of interest in Department of Home Affairs' Skill Select system, because registered nurse is an occupation of high demand:

It is currently on both the Medium and Long-term Strategic Skills List (MLTSSL) and the Priority Migration Skilled Occupation List (PMSOL).
Western Australia State Government is also offering nominations for permanent residency for registered nurses.

You will be able to apply for permanent residency as soon as you receive an invitation from the Department of Home Affairs.
Please fill in your details below
At VEVS, we aim to provide the best possible service and advice to all our clients. We value the importance of client support and we strive to ensure complete and accurate communication at all times. Our qualified team of Registered Migration Agents and Education Counselors are always on hand to assist you across all aspects of your application.
Drop us a line below or get in touch with our any of our offices if you'd like to know how we can help with your Australia migration and education matters.