Enrollment & Student Visa Assistance
With over 40 Universities and approximately 1515 CRICOS registered institutions to choose from, studying in Australia will provide you with an internationally recognised qualification to kick-start your career.
Subodh Dhakal
Managing Director
Yi-Main Cheong
General Manager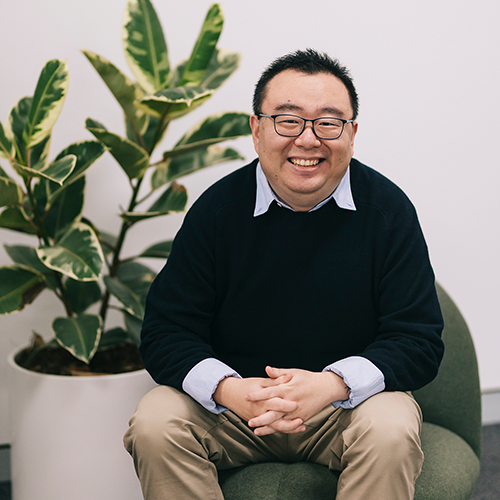 Yunsheng Wu
Senior Migration Agent
Jayla Chan
Project Coordinator
Tiffany Ng
Marketing Coordinator
Lian Chan
Reception and Administration
We'd Love To Hear From You
At VEVS, we aim to provide the best possible service and advice to all our clients. We value the importance of client support and we strive to ensure complete and accurate communication at all times.
Our qualified team of Registered Migration Agents and Education Counselors are always on hand to assist you across all aspects of your application.
Get in touch with our any of our offices if you'd like to know how we can help with your Australia migration and education matters.
Subodh Dhakal
Managing Director | MARN 1276328
Subodh is our founder and MD. Arriving in Australia as an international student back in the day, Subodh started VEVS with the intention of helping migrants like himself find their feet in Australia.
As our most senior Agent, Subodh plays a pivotal role in mentoring the team and is always on hand to assist our clients.
Languages:  English, Nepali and Hindi
Yi-Main Cheong
General Manager
Yi-Main (or "Main" for short) is our GM who looks after the entire operations at VEVS and is definitely your go-to person if there's anything you need to discuss or bring to our attention. 
As a former Migration Agent, Main understands the ins and outs of the industry and together with the rest of the VEVS team, works tirelessly to ensure that the interests of our clients always come first.
Languages: English and Chinese (Cantonese)
Yunsheng Wu
Senior Registered Migration Agent I MARN: 1791439

Sheng, as he's affectionately known, heads our Visa team as our Senior Registered Migration Agent. With some serious experience under his belt, Sheng is passionate about helping clients obtain the most accurate advice and finding the best possible visa pathway.
He's also our resident in-house trainer, often imparting his knowledge on the team and ensuring we remain constantly updated with all things migration.
Languages: English and Chinese (Mandarin).
Jayla Chan
Projects Coordinator, Visa and Admissions
With one unit away from qualifying as a Registered Migration Agent, Jayla is our Project Coordinator across both Visas and Admissions. She's a problem solver and has a strong passion for helping clients achieve their education and migration goals.
Having migrated from Hong Kong to Australia, Jayla understands well and truly, the challenges of the migration process and the importance of investing in the right Agent.
Languages:  English and Chinese.
Tiffany Ng
Marketing Coordinator
Currently undertaking her Masters in Marketing, Tiffany looks after all things Marketing at VEVS. This includes managing all our social media promotions, creating engaging and accurate content and coordinating marketing activities for the entire organisation.
She's your it-person for all marketing campaigns, collaborations or promotional activities.
Languages:  English, Malay, Chinese
Lian Chan
Front-desk reception and administration
Lian joined VEVS Global as Front-desk reception and administration. With a background in the finance and customer service industry, Lian's attention to detail and problem-solving skills make her a perfect first point of contact for our clients and stakeholders.
Lian has a passion to help people which makes her a perfect fit at our VEVS family.
Languages:  English and Chinese