Pearsons PTE Academic Preparation Course
The Pearson Test of English Academic, is a globally recognized computer-based academic English language test, designed for non-native English speakers. It tests the Reading, Writing, Listening, and Speaking proficiency of the candidate.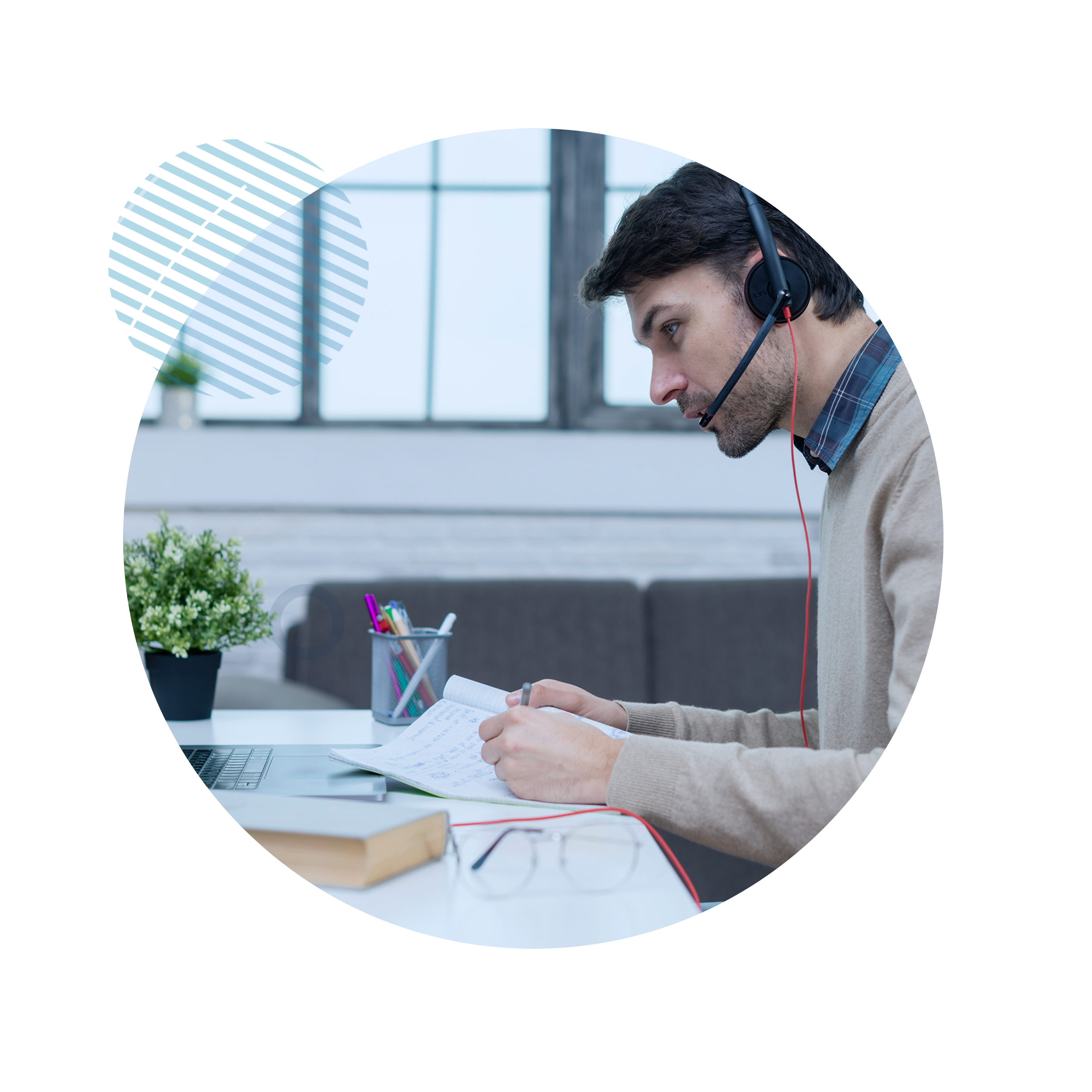 Students From Over
50 Countries
Why Phoenix PTE Academic Preparation Course?

Face-to-Face or LIVE Online


24 Hours Counseling Services
30 hours over 4 weeks (Standard)
15 hours over 2 weeks (Intensive)

Only $775.00 (Standard)
Only  $475.00 (Intensive)

Classrooms equipped with the
latest teaching technologies.
Frequently Asked Questions
At the end of the course, will I be able to continue staying in Australia on my Student visa?
Whilst you may be eligible to apply for a Graduate visa, there are strict eligibility requirements you'll need to meet. One main component is satisfying the Australian Study Requirement which looks at the AQF level of your qualification along with the duration of your course. In a strict sense, the answer is no. You will not be able to continue your stay in Australia without an eligible subsequent visa at the completion of your studies.
If I've completed an Australian qualification, will I automatically be eligible for an Independent Skilled Visa?
Unfortunately the answer is no. Although obtaining an Australian qualification onshore, may allow you to claim points under the Australian Study Requirement, as a starting point, to be eligible for the General Skilled Migration pathway, your occupation must be listed on the approved occupations list. In addition, you must meet minimum 60 points to be eligible for an EOI. Speak to one of our Agents to arrange a complimentary points assessment.
Will my Australian qualification automatically align against an occupation on the Skills Occupation List (SOL)?
The answer is no. While obtaining a recognised Australian qualification may allow you to claim points towards the Educational Qualification and Australian Study Requirement criteria, you must be able to align your qualifications against an approved occupation on the SOL. Additionally, you will require a Skills Assessment completed by an approved Skills Assessing Body. It's important that you speak to a qualified Education and Migration agent to get the correct advice right from the very beginning.
Will I automatically receive an invitation to apply for a GSM visa once I attain 65 points?
Achieving 65 points will only allow you to enter the Expressions of Interest (EOI) pool and does not automatically confer towards the submission of a visa application. The Australian Government issues invitations each month and these are subject to change based upon the annual occupation ceilings. A GSM visa is a 2-step application process and it's critical that you understand the components of each stage.
Will I need to undergo a full Skills Assessment for a Graduate Visa?
Fortunately the answer is no. Applying for a Graduate Visa does not require a full assessment of skills, but rather an assessment of the qualification obtained. We will help applicants liaise and coordinate their qualifications assessment with the relevant assessing body.
I have a Confirmation of Enrolment (CoE) from an Australian school. Is this all I need to apply for a Student Visa?
In addition to a CoE from an approved Educational Institution, you will need to provide evidence to meet:
The genuine temporary entrant requirement
Sufficient financial funds to cover the duration of your stay in Australia.
Health and character requirements
English language requirements
Speak to one of our in-house Education and Migration Agents who will provide you with complete and accurate advice, and assist you with your Student Visa application.
PTE Academic English Programs
PTE Intensive
ITarget PTE Score: 65+, 79+
IIntake: Every Friday & Saturday
I2 weeks duration
ITotal 15 hours, 7.5 hours per week
IOnline or face-to-face
IPromotional Offer: $475
PTE Standard
ITarget PTE Score: 50+, 58+
IIntake: Every Tuesdays & Thursdays
I4 weeks duration
ITotal 30 hours, 7.5 hours per week
IOnline or face-to-face
IPromotional Offer: $775
About Phoenix Academy
From its inception in 1989, Phoenix Academy has successfully managed the enrolment, admissions, accommodation , orientation, training and ongoing pastoral care for over 36,000 students. With clients from over 50 countries in Europe, Asia, Africa and South America, Phoenix Academy is one of Australia's most ethnically diverse language centres.
Phoenix Academy is a Registered Training Organisation (RTO) and is accredited under the Australian Skills Quality Authority (ASQA). The Phoenix Academy campus is centrally located in West Perth, just 1.7 kms from the city centre.