Subclass 186 Employer Nomination Scheme (ENS) Visa
According to recent data from the Australian Bureau of Statistics, 56% of the permanent residents in Australia held a skilled visa. 186 visa is perhaps one of the most common visa types under this category. It is very similar to an employer sponsored visa, and in some cases, an extension of it. There are 3 streams catering for different circumstances around visa applicants and employers. It is critical to select the correct stream to achieve the best outcome. Talk to our Migration Agents Perth Today.
However, regardless of streams, Subclass 186 is generally a 2-step process:
Employer Nomination

Visa Application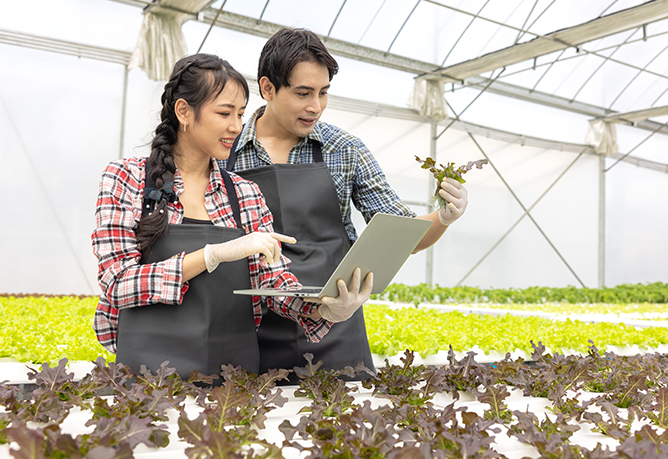 186 Direct Entry visa is perhaps the favourite sponsored visa, because it is commonly known as "a sponsorship visa that gives you PR right away". This perception is somewhat accurate, but the actual process is not as straightforward as most people imagine. 
To begin this process, an Australian employer must identify a vacant skilled position within the business. This position must be aligned with an occupation listed in the Medium and Long-term Strategic Skills List (MLTSSL). 
As part of the nomination application, the Australian employer must also demonstrate the following:
Legally and actively operating in Australia.

Financial capacity to support the nominated position for at least 2 years

Employment terms and conditions at the Australian market standard

A genuine need to fill the vacant position with foreign workers

Whilst not a mandatory requirement, evidence of labour market testing
Once the nomination application is submitted, the nominated employee can submit a 186 visa application associated with the said nomination. Key ENS visa requirements include:
Be under 45 years old or exempted

A positive skills assessment for the nominated occupation

At least 3 years of work experience in your nominated occupation

All members of the family unit must meet character and health requirements
There is no requirement for the applicant to have previously worked for the nominating business.
As Australia recovers from COVID-19, the Australian government will prioritize employment opportunities for Australian citizens and permanent residents. As a result, the 186 visa Australia nomination can be closely scrutinized to ensure that it is a genuine position that cannot be filled from the local labour market. This is a major risk factor and can be a common reason for nomination applications to be refused. The 186 direct entry visa cannot be granted without an approved nomination.
Previously we discussed the Subclass 482 sponsorship visa Australia and its permanent residency pathway. As mentioned in this article, the temporary residence transition (TRT) stream of visa Subclass 186 is the next step for eligible Subclass 482 visa holders. 
Just like visa 186 direct entry stream, an employer nomination application must be approved:
Evidence that the nominated employee has worked for the required time under the business' sponsorship

Active and lawful operation

A genuine need to continue employing the nominated employee
Generally speaking, 186 visa requirements for TRT stream are:
Working for the same sponsor for 3 years whilst holding an eligible visa

Certain transitional arrangements and concessions may reduce this period to 2 years.

Talk to our team

for an assessment for your eligibility on this.

Competent English

– no more English exemptions

All members of the family unit must meet character and health requirements

Be under 45 years old or exempted
Compared to 186 direct entry visa, TRT stream requirements are more friendly for applicants because there is no need to go through a skills assessment, which can be a lengthy and sometimes painful process depending on the nominated occupation. 
We have briefly touched upon labour agreement here. A product of negotiation between the employer and the Australian government, labour agreement comes to the rescue as the standard employer sponsorship or nomination visa programs are not able to solve the problem. This can be for an occupation not on a 186 visa Australia list, an industry with a known record of talent shortages or a major project. 
To apply for the Subclass 186 visa under the labour agreement stream, it is essential to have the 186 visa negotiated into the labour agreement. If the agreement does not have the visa subclass 186 option included, there is no way for the employer to nominate.
The key 186 visa requirements for labour agreement streamwill largely mirror TRT stream of visa Subclass 186. However, this can vary depending on the employer, because it is possible to negotiate for certain age, language and skills exceptions within the agreement. If you are applying under the labour agreement stream, it is very important to understand clearly the actual requirements prescribed before starting the process. 
Regardless of the stream applied for, visa 186 holders are permanent residents of Australia, allowing them to work and live in Australia indefinitely. They can also sponsor eligible family members for a temporary visit or permanent stay in Australia. There will also be government benefits available.
Direct entry stream of Subclass 186 is a 'quicker' solution for highly sought after skilled individuals with a suitable Australian employer. The processing time as of March 2022 ranges from 59 days to 13 months, which is still faster than the 2 or 3-year employment requirement for TRT stream. However, as mentioned above, the risk is higher due to the genuine need requirement.
TRT stream of visa Subclass 186 takes longer, but from a practical point of view, visa holders have at least 3 years job security before they progress to permanent residency. This provides stable income. Generally speaking there is also less risk with the nomination application, because the nominated position has existed for years.
Get professional migration advice
As a reputable migration and education agency, with more than 10 years of industry experience in a diverse range of applications, VEVS Global highly recommends consulting with a migration professional to plan the 186 visa Australia process, and this applies to both visa applicants and employers:
Sponsorship for employment

can be an expensive process for employers, with not only the application costs, but also the mandatory training levy, which ranges from $3,000.00 to $5,000.00 depending on business' annual turnover.

For visa applicants, in addition to visa application charges, a refusal can potentially limit your ability to submit another visa application in Australia, regardless of reasons of refusal.
How We Can Help
Identify the most appropriate stream for both employers and visa applicants.

Assist employers to organize, compile and review supporting documents to address all legal criteria for

Subclass 186

nomination.

Review

visa 186

applicants' credentials to ensure that all

186 visa requirements

can be met

Compile and submit nomination and visa applications, and monitor application progress until both applications are decided.

Interpret latest changes in policy and advise clients on action plans moving forward.
Australia's employer nomination scheme is constantly evolving, so talk to the visa experts at VEVS Global now and start planning early!